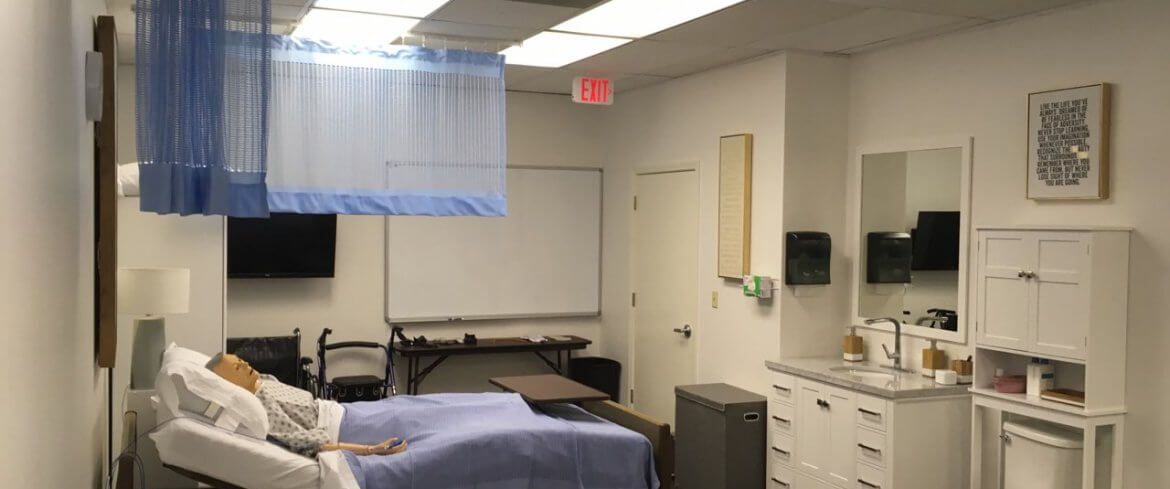 First Coast Certified Nursing Assistant Prep Course
First Coast CNA prepares students to challenge and pass the Florida's Board of Nursing assistant state exam. This fast paced course provides the student an opportunity to review essential materials and practice necessary patient care skills. Students will also complete a practice written examination. Once a student has completed this course they will have the option to apply for and challenge the exam to become a Certified Nursing Assistant. 
Confirm you meet all the requirements to challenge the CNA state exam

18 years old or have a high school diploma or GED
Pass a level 2 background check

Register for your prep course at FirstCoastCPR
Review prep course intro packet
Attend your scheduled FirstCoastCNA exam prep course
Take sample tests and attend review course
Complete the Florida CNA application and pay test registration fee. The application form is available online at www.prometric.com/NurseAide/fl.
Receive confirmation from Prometric that application has been received. (Via Email)
With a copy of your confirmation letter make an appointment for a  Level 2 background check. It has to be a live scan , paper finger cards will not be accepted.
After Prometric receives approval from FLDOH you will receive an admission letter with the date, time and location of your exam.
Take your state exam: written and skills
To take the state exam you don't require any previous experience. You are allowed to challenge the state exam without ever stepping into a classroom. CNA Prep Course at FirstCoastCNA is designed to tutor students who believe that they can pass the exam without traditional training.
If you fail one portion of the test three times within a two-year period, you will have to do a state-approved training program that is at least 120 hours long. You will then need to take both the written and clinical tests again.
Once you have passed both parts Florida Board of Nursing will send certificate and add you to Certified Nurse Assistant registry
FirstCoastCNA will refund 100% your CNA prep course fee, if after three times, you do not pass the state exam. We are confident with our tutoring and CNA review modules, that you will pass the state exam. All attempts to pass the state exam must be within one year of taking your first CNA prep course with First Coast CNA. 
Course Fee: $250 (Includes your CNA Study Book). Add $45 if you need your BLS/CPR certification
Course Fee INCLUDES: 100% Guarantee you will pass your state exam or your money back*
Course Fee DOES NOT inlcude: Background check or State Exam enrollment (We will help you get these tasks done)
Frequently Asked Questions
1. What is the difference between the two prices offered for the class?
We offer two price options for the First Coast CNA program. The $295 price includes Basic Life Support CPR. This is the correct CPR that someone would need to begin working in the medical field. If you are already CPR certified, then the $250 is the option that you would want to select.

2. How often are the classes offered and how long do they last?
We offer weekend classes during the month. Please check our class calendar. The class is only 20 to 24 hours long, over the course of the weekend. This course is not multiple weeks long.

3. Does this meet the requirements for a 120-hour program?
No, this class is only a preparation course to assist you with passing the CNA state exam.

4. What is included in the cost of the class?
The student will receive a workbook that is their's to keep. The will receive a full breakdown, with hands on practice, of the 22 clinical skills, as well as a nursing information lecture that will help you to pass the written portion of the state test. The lecture will also give you a basic understanding of the medical field and what a CNA can expect in a real life situation. You are also allowed to attend as many additional classes as you wish prior to your test date. Once you have received your test date, you can set up a private session, which includes a mock clinical test with review.

5. How do I sign up and pay?
You can visit our website, which includes a full list of our available classes. You may register online, or you may come by the office during the week, and one of our staff would be happy to help you. You may pay a deposit or in full online, via a credit or debit card. You may also come in and pay with cash. We do not except personal checks. We also offer a finance option through Paypal. There is a link located on our website that will redirect you to the application page.
6. Does everything need to be paid in full or do you take payments?
The entire cost of the class needs to be paid in full on or before your first day.


7. Do I need to register for the test and the Level II background check before class?
No, you do not need to resister for the test, or the background before class. We will assist you with this during the class, in case you have any specific question. 


8. How long does it take to get a test date?

Average amount of time is 30 days, from the time your state application and fingerprints are submitted for processing. You will receive any contact about your testing status via email.


9. Do your students get hired with just the knowledge they get from a prep class?
YES!!! Our students are students, most on the Pre-Med, Pre-PA, or Pre-Nursing tracks at the local colleges, so they require contact hours. Several of the area hospitals, have said positive things about First Coast CNA students and how well they are prepared for the real world with their training. We also work with a variety of Home Health Agencies, and Assisted Living Facility that are eager to hire you.


10. How much is the state test and background check?
The state test is $155 and needs to be paid for when you register. The background check is $66.03 and is paid when you go in to do the fingerprint portion.


11. Do I test at your facility?
No, the testing center is located at a different location in Jacksonville. You also have the option of selecting a different testing center in other parts of the state.