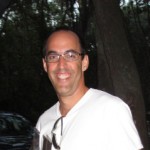 Carlos Chavez-Tafur
Director of Operations / Lead Instructor
Carlos has a BA in clinical psychology. He worked with Outward Bound for 12 years as a trip leader and facility director and has been a lead facilitator at FSCJ Outdoor Center since 2004.
Since 1998, Carlos has held certification in Wilderness First Responder and CPR. He has extensive experience teaching, leading, and facilitating programs for adults and children.
Connect with Carlos: Facebook - Google+ - Linkedin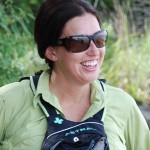 Rachel Austin
Director of Marketing & Group Sales / Instructor
Native to Atlantic Beach, Rachel has been exploring Northeast Florida for decades, from surfing and playing on the beach since she can remember kayaking through the thousands of pristine estuaries for the last ten years. With a background in business, a love for education and a strong desire to give back, Rachel has created a business, life, and family around education and the outdoors. She is the former owner of Kayak Adventures having served North Florida's residents and visitors for over a decade offering day kayak trips, multi-day excursions, adventure team-building, outdoor educations including ACA Kayak courses and wilderness medicine certs. Currently, Rachel works with outdoor companies as a consultant, safety educator, and lead guide. She is the owner/operator of First Coast CPR, teaching safety education through the AHA and Red Cross.
Rachel has been teaching outdoor education for over a decade as an American Canoe Association Level 4 Coastal Instructor. Offering seminars throughout the Southeast from Jacksonville to New Orleans she has introduced thousands of people to the outdoors in a safe/fun and laid back learning environment. She also holds current certification as a Coastal Florida Master Naturalist UF, Wilderness First Responder SOLO, LMT, and RYT200 yoga, AHA BLS CPR First Aid Instructor